Donnerstag, 15. Februar 2018
Looking to explore something new? Exotic, even? Well look no further, because we're excited to announce that The Sims 4 Jungle Adventure* is launching February 27 on PC and Mac! In The Sims 4 Jungle Adventure, you can take your Sims on a mysterious escapade, discover an unknown culture, and travel to a unique wilderness landscape. There's so much to explore - here's a sneak peek of some of the fun your Sims will have!
In this pack, Sims will travel to a faraway land called Selvadorada. They can explore the jungle, leaving no stone (or hidden pool!) unturned, discover ancient relics, and much more. To uncover extra fun, your Sims will stumble upon a hidden temple, where they can venture inside mysterious rooms. Great treasures or perilous doom await at every turn. Watch out for that trap!
Not into crazy adventures but still want to spice things up? Your Sims can try traditional foods, tear up the dance floor with fresh music, and adorn themselves with colorful local fashion. They can also excavate and examine precious objects to keep for themselves and show off at home. Will they unearth something ancient, beautiful, or even mystical? Perhaps all three, but watch out for pesky fakes worth nothing at all!
Now, we know all this probably sounds super entertaining, but no adventure goes without risks, right? Keep in mind that while on their excursions, your Sims will have to be careful of bees, poisonous spiders, and other deadly creatures. Plus, watch out for dangerous natural elements. Don't say we didn't warn you!
-EA
Dienstag, 6. Februar 2018
Origin has leaked first information about The Sims 4 Jungle Adventure – the next Game Pack for The Sims 4!
Explore a unique wilderness landscape, revealing a temple, jungle obstacles, cursed relics and treasures. Experience the culture and customs of Selvadorada, from devouring local eats to learning spicy new dance moves!
KEY FEATURES
Venture to Selvadorada. Travel to Selvadorada a new destination where your Sims can befriend locals at the cantina or purchase essential survival gear. Your Sims can try traditional foods, dance to new music, practice native customs and shop for authentic décor. Dress your Sims in local fashion from outfits full of colourful patterns to durable clothing suitable for the jungle!
Explore the jungle. Sims gear up in hiking attire and prepare for danger as they trek deep into the jungle, revealing hidden pools, ancient artifact sites and ruins. Beware of natural dangers and obstacles (from deadly bees to poisonous spiders) that will surely keep your Sims on their toes!
Discover a hidden temple. Your Sims will be pleasantly surprised with what they'll find when they stumble upon a unique temple. Venture into the mysterious rooms where Sims may find priceless relics, great treasures or doom! Have your Sims visit again to experience new challenges and uncover different treasures or traps.
Collect ancient artifacts. Uncover hidden items as Sims seek out ancient artifacts and mysterious relics. Sims can excavate and examine these precious objects closely at the archeology table, determining their quality, but watch out for fakes!
Freitag, 2. Februar 2018
We're excited to let you know The Sims™ turns eighteen years old today! It's an accomplishment for us as creators, but more importantly, it's an enormous testament to the passion of our community. We've been able to make these games for so long thanks to your quirky movies, rich and detailed custom skins, inventive and bizarre mods, and the awesome stories you tell.
Over the years, we've asked the hard questions about life, like: "Do Sims pee too often?" and "Why might a satellite fall from space and land on a Sim?" At times, we've had to dig a little deeper into introspective topics like whether plants should have udders or not. (The answer is yes, some should.)
We've built lots of stories and memories over the years. And I'll never forget the bug on The Sims 2 Open for Business that let Sims sell babies. Don't worry, it didn't ship that way! This is a wonderful job filled with strange moments, and it's such a joy to share tidbits with all of you.
Samstag, 6. Januar 2018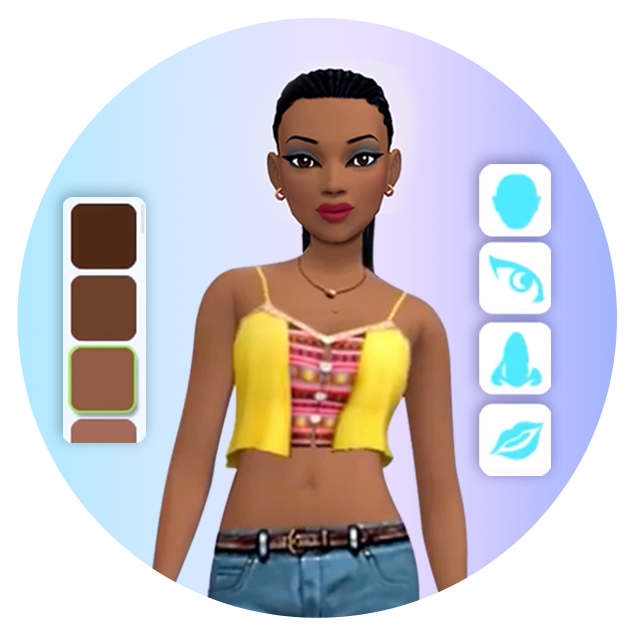 CREATE AMAZING SIMS
Customize your Sims with distinct hairstyles, outfits, makeup, and accessories. From nose to toes, there are endless possibilities!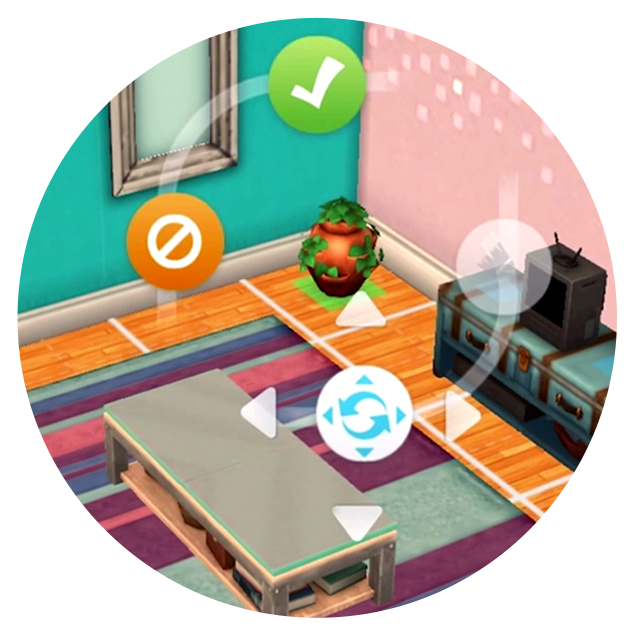 BUILD A HOME
Personalize your Sims home layouts and designs, and decorate with a variety of furniture, appliances, decorations, and more.
PLAY TOGETHER
Host and attend parties with other Sims to socialize, show off your amazing house, earn rewards, and develop new relationships.